•    We want to live in our home forever!
•    We never want to move again!
•    What can we do to stay in our home as we age?
We hear these comments and questions often at live-work-play.  We've seen and heard from multiple sources that the next housing crisis is, in fact, that aging American's are not going to be able to remain in their homes.
Sometimes it can feel disconcerting to think about getting older.  Even so, be proactive when considering new construction or a home remodel.  When doing your home needs assessment, whether on your own or with your design professional, analyze your long-term use of your home and discuss changes to meet those needs.
In the industry, we use the term "Universal Design." Universal Design principles incorporate the products and processes in the built environment so that all people can "live actively by design," regardless of age or ability. Economics plays an important role, but there are many reasons to consider Universal Design for long-term planning.
The Principles of Universal Design are:
•    Equitable Use
•    Flexibility in Use
•    Simple and Intuitive Use
•    Perceptible Information
•    Tolerance for Error
•    Low Physical Effort
•    Size and Space for Approach and Use
In current studies, only one percent of U.S. housing units have all five of what are called "Universal Design" features: no-step entry; single-floor living; extra-wide doorways and halls; accessible electrical controls and switches and lever-style door and faucet handles. Just 57 percent of homes have more than one of them.
Some additional changes you can incorporate into your building or remodeling plans include: ramps and lifts; risers for beds, toilets; step stools; hand rails and grab bars.  Read more here about Economics in Universal Design.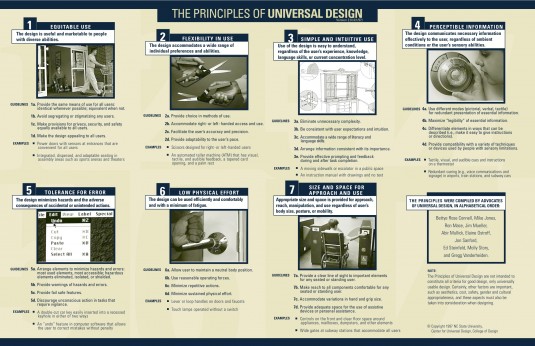 The physical structure is not the only thing for you to consider for 'aging in place" but you should also think about safety.
From a blog post at the Idaho State Journal, "According to AARP, aging homeowners largely prefer to "age in place," or live in their home safely and independently, regardless of age or ability level. For some seniors this is entirely possible, but to keep residents safe, considerations should be made about a house and what's in it."   This article addresses safety issues from the bedroom, to the kitchen, to outside, and points out that safety measures should be a consideration for all homeowners, no matter what age. Read the full article here.
Talk to your design professional about your long-term goals. Whether you're downsizing, re-creating living spaces or just planning for the future, at live-work-play we can help you assess your changing needs and lifestyle.
Call or e-mail live-work-play now to discuss your new design or remodeling project. 206.726.0077
info@live-work-play.net

Additional info and resources:
The Next Housing Crisis: Aging Americans' Homes