What to do when people love their home, their neighborhood and want to stay as they become older?
In this case, a couple are the first owners of their split-level home constructed in the 1970s.  They've taken great care of it and updated it from time to time.  Plus, they developed their garden spaces into a lovely bird haven.
Their classic split-level has an upper floor that includes the master suite, two bedrooms and a hall bath, kitchen, dining area and living room.  Downstairs, the layout is similar with a bedroom, hall bath, laundry, two car garage, and large family room.  The owners utilize both levels, although they spend most of their time upstairs.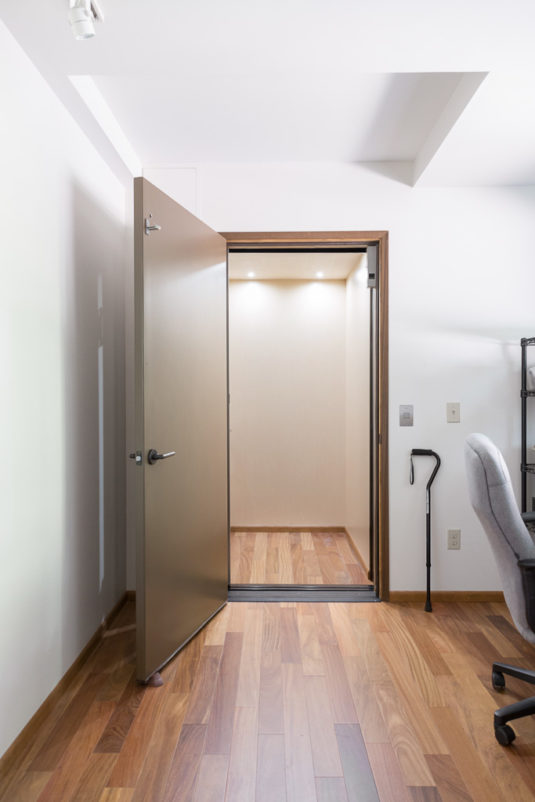 The owners knew from first hand experience caring for their own parents that figuring out a way to stay at home, especially with a private bedroom and bath for a caregiver, is a priority.
This case study started as only a master suite remodel, although the owners desired a mechanism to go outside and between levels.  With the existing stair configuration, a chair lift along the stair would not work.  We opted to add a Garaventa elevator with an exterior addition.  The elevator connects the downstairs garage interior with the upstairs office interior.  Since the lower elevator door is inside the garage, it is just a matter of driving into the garage, getting out of the vehicle and riding upstairs.
As they physically change, they decided to turn their master suite into an aging in place respite.   First, we widened the hallway and increased the width of the doors to 36″ at the master bedroom, master bath and office.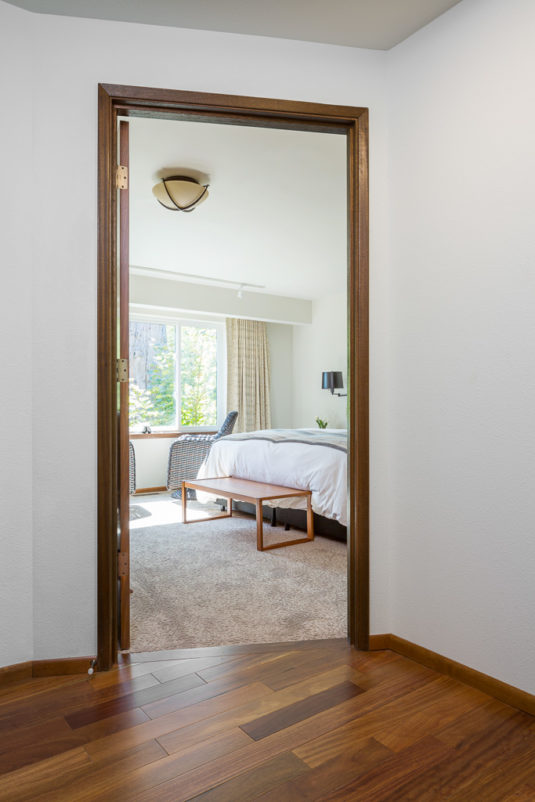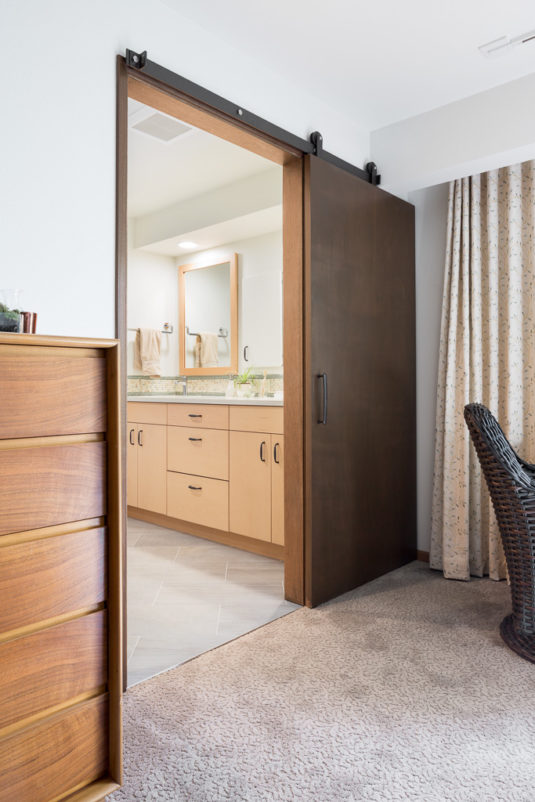 At the master bath, we created a zero threshold shower with grab bars, fold down seat and hand shower that is controlled on the fixture.  Beyond that we relocated the WC, adding grab bars there and included a dressing table for resting while getting ready for the day—  all in finishes the owners enjoy.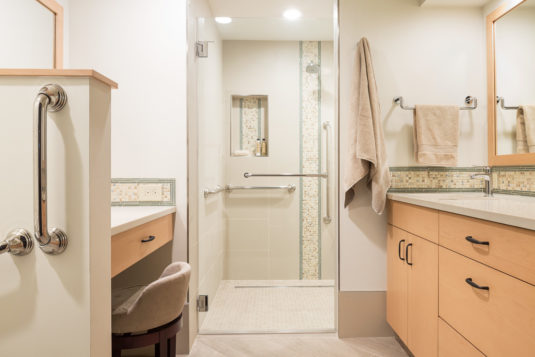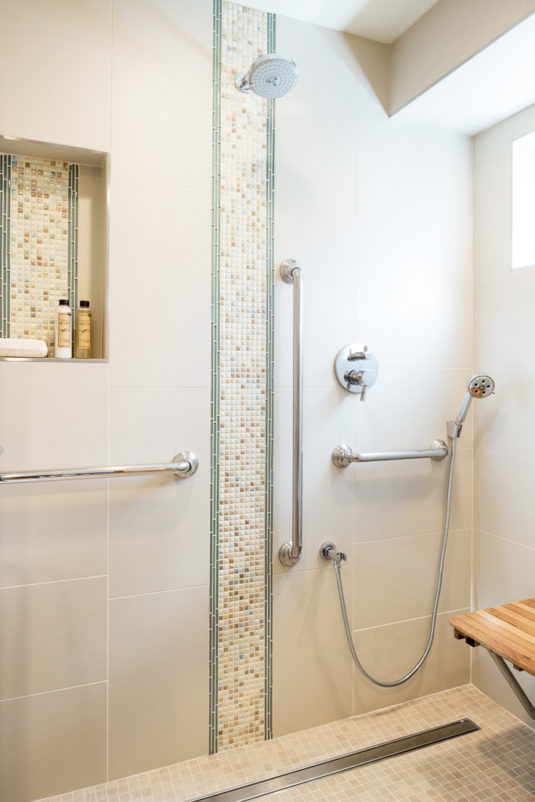 Plus, at the bedroom, we widened the room by a little and added a larger window to create a bird watching sitting area.  We created a comfortable walk-in dressing closet by combining a couple of closet spaces into one larger one.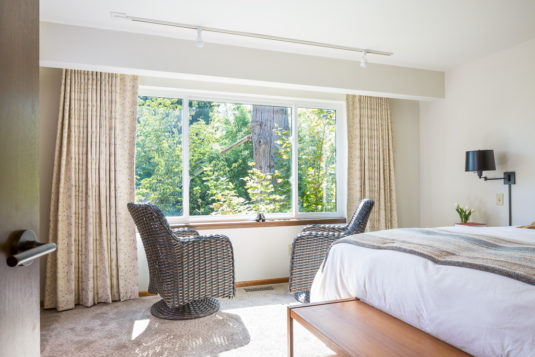 All of these changes:  wider doors, larger vestibule, accessible bathroom with grab bars, large dressing closet, and an elevator to go between levels mean that the owners can live here indefinitely, including with a live-in caregiver in the downstairs suite.
Contractor:  Mighty House Construction