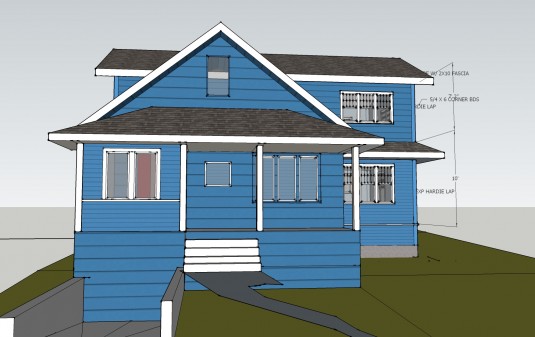 Greenwood Addition
A two level addition transforms this 1920's home and accommodates the family's current needs. From the foundation to the roof we're blending the old with the new. Below are just some of the systems and features incorporated into the project:
Integrating both levels working around an existing brick foundation.
The roof on the whole structure needed to be replaced in line with the new addition.
Insulation was added to the existing roof and exposed walls for comfort and energy efficiency. Dense pack cellulose insulation was used for stronger sealing and insulates and reduction in air flow.
A rain screen siding system creates an air-gap barrier for ventilation to the exterior. This aids in a longer life cycle for the siding, helps exterior paint last longer, and also improves indoor air quality.
A spot energy recovery vent (ERV) was added to help with indoor air quality enhancing the other new air-sealing systems.
High quality Marvin fiberglass windows operate smoothly and are more energy efficient than wood or vinyl.
The new staircase between all levels improves the vertical circulation and also frees up space for any later design and/or remodeling plans.