The City of Seattle is continuing to move forward with changing legislation and policies to meet current housing demands. We covered many of the issues and concerns in our previous post, "Seattle – Watch Us Grow – Part I: Housing concerns; Why home additions and conversions are rising to meet demand." Read post here.
Here, in "Seattle – Watch us Grow – Part II," we'll share the current status of the zoning issues that are being addressed by the Seattle City Council and staff.  In the next post in our series, "Seattle – Watch Us Grow – Part III: ADU & DADU Requirements and Considerations," we'll give you a summary of requirements for obtaining a permit, and considerations for design and construction.
Mayor Murray's 28-member HALA (Housing Affordability and Livability Committee) has been meeting the past few months with direction to provide a set of recommendations to the Council for approval. They've been working in seven smaller, strategic 'deep-dive' work groups, focusing on specific areas. Recommendations were expected at the end of May, but the Mayor has extended the deadline to end of this month (June, 2015) for more fine-tuning from the committee. The discussion is continuing, with some controversy, to meet the initial demands required of HALA along with input from neighbors who don't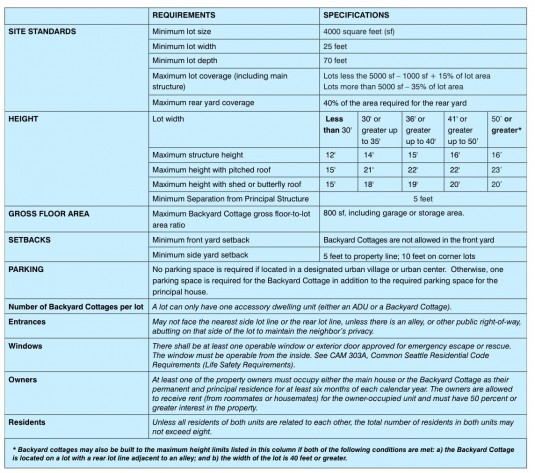 want "more people or more buildings." HALA is determined to present recommendations providing increased livability to residents, meeting their live and work needs, while keeping the balance of the neighborhoods. Read about HALA here.
One of the strategy work groups is "Zoning and Housing Types," which is examining code requirements and barriers standing in the way of increased production of a broader variety of housing.
Two areas under consideration for changes are cottages and Accessory Dwelling Units (ADU's). Revisions to the code are needed to make it easier for the development of cottages in single-family neighborhoods. Currently, code allows for construction of ADU's and DADU's (detached units) but development has been lacking and building criteria has been limiting.
As we all plan and anticipate what recommendations will be presented, and what will be implemented by the City, those of us in the A/E/C industry (Architecture, Engineering and Construction) move forwar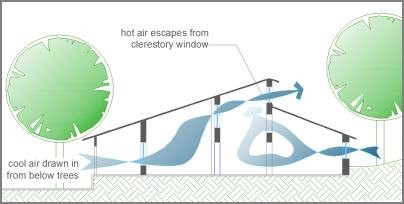 d presenting opportunities and choices to our clients meeting their individual housing demands. (One example, the use of a clerestory, a windowed wall above eye level, should be given a more flexible design standard.)
No matter the reason for your need to build an ADU or DADU, (see previous blog post) we want to help in your decision process by providing the necessary information to get started.
Live-work-play continues to work with clients to meet their personal needs in this ever-growing community.  Read our blog post coming soon, "Seattle – Watch Us Grow – Part III: ADU's & DADU's Requirements and Considerations." And you can be sure when any news hits our desk from the Seattle City Council or the HALA Committee we'll keep you informed.  In the interim, feel free to call or e-mail us for an initial consultation.