Sheri Newbold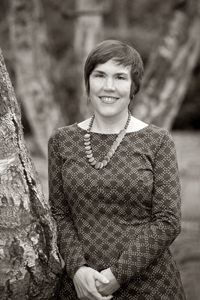 Sheri Newbold brings a variety of design team experience from previous firms to live-work-play: new single family houses, office buildings, and even in substantial hospitality projects such as casinos and hotels. This is a tool to help home and business owners achieve great design. Please contact us to begin the discussion on how we can help with your project.
Sheri Newbold holds a Bachelor of Fine Arts from The School of the Art Institute of Chicago, where she studied interior architecture along with drawing, sculpture and fiber arts and cultivated her intuitive understanding of color, space and light.
Sheri relocated to Seattle in 1994 and subsequently earned her Master of Architecture degree from the University of Washington, where she focused on construction materials and methods, participated in design/build projects, and explored architectural photography. Her particular interests include mid-century homes and furniture (particularly that of designer Russel Wright) and green design and building.

Sheri is involved with promoting education in sustainable building through her work with the Northwest Ecobuilding Guild, where she served on the Seattle Chapter steering team for six years.
A dance enthusiast who particularly enjoys Argentine Tango, Sheri believes the dance embodies a guiding philosophy that there is no right or wrong step, just movement that connects people, place, and music.
Sheri Newbold is a registered architect in the State of Washington.